How IoT Technologies benefits the Agriculture all over the World
Produce cultivation on farms and safe delivery to consumers at the best price and quality possible are the two main challenges the agriculture industry faces today. The two key difficulties facing agriculture are safe produce delivery to consumers at the best price and quality. Currently, due to wastage and less-than-ideal prices everywhere in the world, it is thought that around 50% of farm produce never makes it to the final consumer. In 2050, the world will need to produce 70% more food due to shrinking agricultural lands and the depletion of limited natural resources. In order to gain a competitive edge and meet the needs of the growing population, the agriculture sector will need to adapt to new technology. Agriculture's major problem is cultivating produce on the farm and delivering it to end consumers safely. 50% of farm produce never reaches the final customer due to wastage and suboptimal prices all over the world. To meet the needs of a growing population, the agriculture industry will need to adapt to new technology.
"Unless Africa uses modern technologies, our farmers' output will remain low and we will remain dependent on others to feed us." — AKINWUMI ADESINA,President of the African Development Bank.
The industry will benefit from IoT-enabled agriculture applications in smart farming and precision farming to increase operational effectiveness, lower costs, cut waste, and improve crop quality.
Smart farming is a high-tech, expensive method of providing the majority of the world's population with healthy, sustainable food. This is the time when modern information and communication technologies are applied to agriculture. What do you consider to be smart farming?
"Science and technology, coupled with improved human capital, have been powerful drivers of positive change in the performance and evolution of smallholder systems." — FOOD AND AGRICULTURE ORGANIZATION OF THE UNITED STATES
IoT solutions are intended to help farmers close the supply-demand gap by ensuring high yields, profitability, and environmental preservation. Precision agriculture is a technique that makes use of IoT technology to ensure the most effective use of resources to increase agricultural yields while reducing operating costs. In agriculture, the Internet of Things includes specialized machinery, wireless connectivity, software, and IT services.
"Farming is becoming increasingly technical, and high-tech machines allow farmers to be more accurate, decrease wastage and boost productivity and their profit margins, which are increasingly light these days." — A Farmers Weekly Publication
Smart farming systems using IoT enable growers and farmers to reduce waste and boost production in a variety of ways, including the quantity of fertilizer used, the number of trips made by farm vehicles, and the efficient use of resources like water and power. Smart farming solutions using IoT are systems that automate the irrigation system and employ sensors to monitor the agricultural field's controlled environment (light, humidity, temperature, soil moisture, crop health, etc.). Farmers are able to monitor their fields at any time and from anywhere. Additionally, they have a choice of manual or automated methods for executing the proper data-driven actions. For instance, the farmer can utilize sensors to start irrigation if the soil moisture level decreases.
"Without access to modern farming techniques or machinery, let alone science-based climate and weather data, farmers' livelihoods hinge precariously on a changing environment that they're struggling to understand."
- U.S. AGENCY FOR INTERNATIONAL DEVELOPMENT
Potential IoT aspects to Transform Agriculture
Agriculture Drones are employed in agriculture to enhance a number of agricultural activities, such as irrigation, crop monitoring, crop spraying, planting, and soil and field analyses.
"Agriculture is the foundation of manufacturers, since the productions of nature are the materials of art." — Edward Gibbon
In this method of farm management, agriculture sensors, control systems, robots, autonomous vehicles, automated hardware, variable rate technology, motion detectors, button cameras, and wearable gadgets all play significant roles. Tracking the general health of the company, as well as worker productivity and equipment effectiveness, can be done using this data. Planning for product distribution is made easier by the ability to estimate production output.
Utilizing predictive analytics for smart farming Crop yield forecasting is crucial because it helps farmers make decisions regarding crop production, storage, marketing tactics, and risk management in the future. Using data from farm sensors, artificial networks are utilized to forecast crop output rates.
Intelligent greenhouses, IoT-based smart greenhouses eliminate the need for physical labor by proactively monitoring and controlling the climate.
Smart agriculture applications using IoT allow growers and farmers to gather relevant data as a result. In order to increase the competitiveness and sustainability of their production, large landowners and small farmers must grasp the potential of the IoT market for agriculture and adopt smart technologies. Landowners and small farmers may be able to successfully meet demand in context of the world's ongoing population growth if they use agricultural IoT technologies profitably.
Other Blogs
LET US TAKE YOU ON A JOURNEY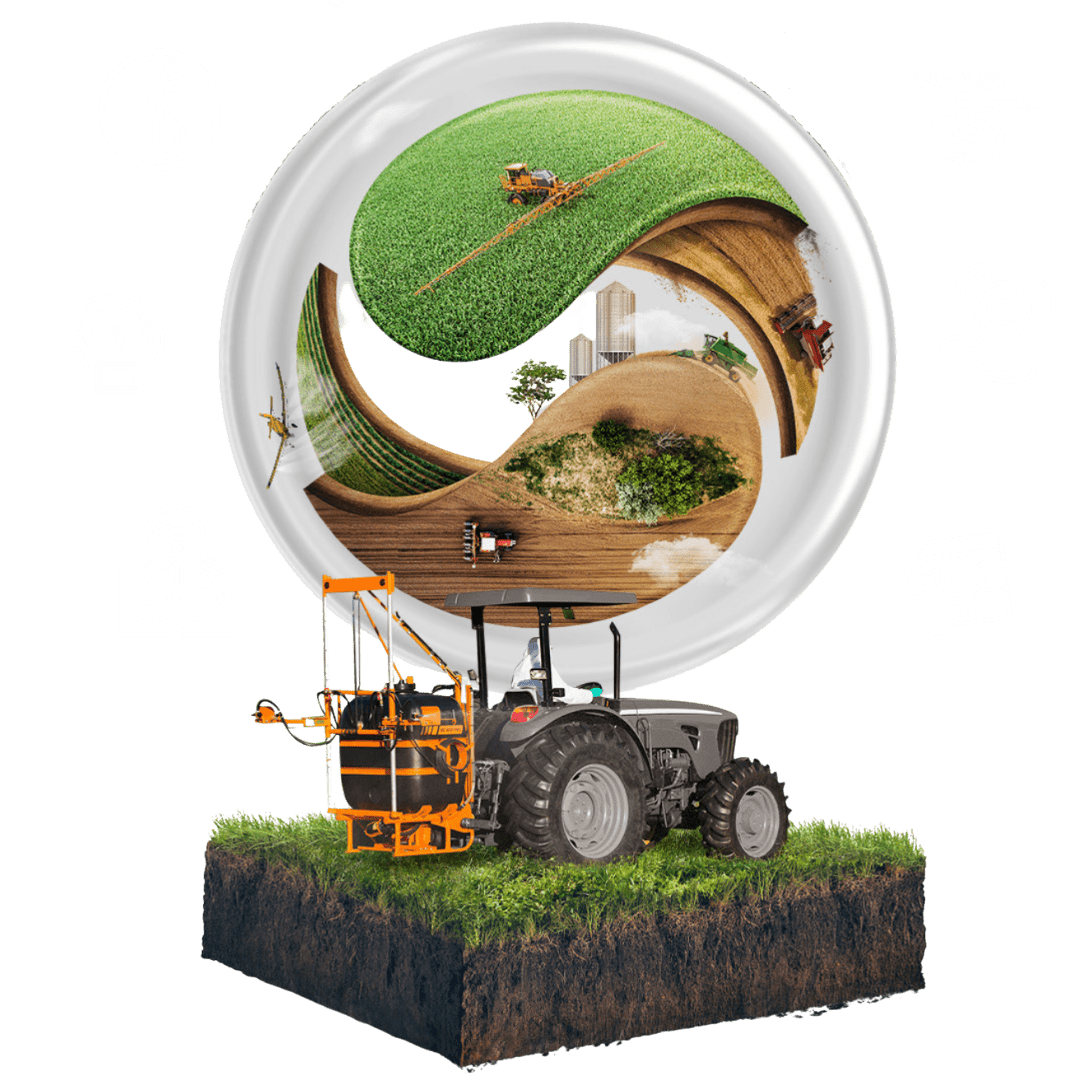 Choose SenzAgro. Trusted by
10,000+
farmers worldwide